Fake news and fake content are hype topics in this era. So many researchers, writers, journalists and educators are exploring this field.
We like the idea of inviting some of them here, in order to show different and illuminating points of view on fake content/news. In this section of the Navigate website you'll find some of these contributions.
"An interview with Jack Werner: Fake News – we're easily fooled by our own brains", by Vasil Zagorov
"Fake or Fictional News – The Truth is Out There. A reflection on the phenomenon of fake news", by Chergar
"On a Fake Interview with the Dutch Premier Mark Rutte", by Chergar
"Vasil Levski's letter before his death", by Chergar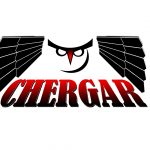 About the author "Chergar"
Chergar, Chergar Chergarov or Chergar Strider is an anonymous Bulgarian blogger, who created the first Bulgarian site for fiction (fake) news in September 2008 entitled Byzikiliiks – The Truth as It Could have Been!? Or A Private Theory of Improbabilities". His blog was fast to gain popularity mostly due to the fictionalized interviews with Bulgarian and foreign people from the business, politics and culture circles. His publications raised a number of scandals locally and internationally and more often than not influenced the public opinion on contentious issues. For the most part, his publications are still disseminated and taken for real, and the author himself has been perceived with ambiguity by the Bulgarian society.