NAVIGATE started with a comparative survey on the information literacy (IL) perceptions and skills of undergraduate students in Humanities from the partner institutions in Bulgaria, Italy and Sweden in order to better understand and study the particular needs of the target group in relation to IL.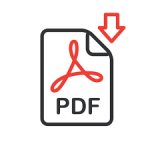 The purpose is the results from the survey to be validated in compliance with the Europass digital competences and together with the analysis of different IL frameworks at international and European level to serve as basis for the elaboration of a Competency Tree Chart (a Strategy for IL Training).
The questionnaire was created with the participation of all partner institutions in the NAVIGATE project and distributed among students from the three universities involved in the partnership:
University of Library Studies and Information Technologies (ULSIT), Sofia, Bulgaria;
University of Parma, Italy;
University of Gävle, Sweden.
The main goal of the survey was to make a comparative analysis of the similarity in the habits and attitudes to learning in the era of high technologies and their impact on students' behavior; the skills of the students in managing information flows; the students' assessment of libraries in their digital everyday life, etc.
This aim was achieved by the following objectives:
disclosing the understanding of the notions of information and mobile literacy;
assessment of the role of technologies in the education process and the intensity of their use;
disclosing the criteria for assessment of the information sources; level of digital competence.
With regard to the methodology of respondent selection subjects of the research are students in Humanities from three universities (in Bulgaria, Italy and Sweden), full-time, Bachelor's programs. The selection has been made in compliance with the: educational degree, specialty, year of study. The data was collected in the period December 2017 – January 2018.
The results from the Europass digital competences self-assessment of the students and from the comparative survey have been presented at the conferences EduLearn 2018 and ECIL 2018.